Michelle La
British Columbia Provincial Coordinator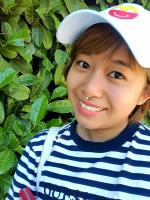 Michelle joined the Masters of Arts program in Sociology & Anthropology at Simon Fraser University in September 2016. Her supervisor is Dr. Pamela Stern.
Education
MA, Simon Fraser University (expected graduation 2018)
BA (Hons), Simon Fraser University
Publications and Presentations
International Longshore Warehousemen (ILWU) Local 502 Committee, Peter Hall, Chris Madsen, Liam O'Flaherty, and Michelle La. Along the Fraser River: History and Stories from ILWU Local 502, Granville Island Publishing.
Experience
Since 2013, Michelle has been involved in research projects which have focused on labour/unions, global maternal health, community engagement, and Inuit housing/urban planning. She is comfortable in both a hands-on and supportive role when it comes to large-scale research initiatives.
Contact