Andrea Jones
Student Fellow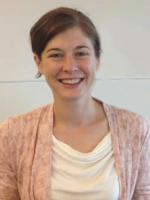 Education
PhD, Population and Public Health, University of British Columbia (in progress)
MSc, Kinesiology, McMaster University
Research Activities
Andrea is a fifth year PhD student at the University of British Columbia and a Bridge CIHR Strategic Training Fellow.
Andrea's research/thesis will examine the impact of mental health on disability duration and return to work outcomes following workplace musculoskeletal injury. In particular, determinants of common mental health disorders following workplace musculoskeletal injury and use of mental health services by injured workers will be examined.
Areas of Interest and Expertise
Workers' compensation experiences, biopsychosocial models of disability, musculoskeletal injury, mental health, gender/sex, occupational epidemiology, workplace health promotion.