Stephen Bornstein
Co-Investigator; Newfoundland and Labrador Co-Lead; Executive Committee Member (Shared with Barbara Neis)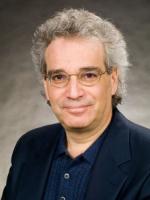 Key Appointments
Dr. Bornstein is a Professor of Political Science at Memorial University. He was a Professor of Political Science and also served as Associate Dean of Graduate Studies and Research at McGill University. From 1990 to 1995 he worked for the Government of Ontario as Assistant Deputy Minister of Intergovernmental Affairs. He did his undergraduate degree at the University of Toronto and his graduate work at Harvard University.
Education
Post-Doctoral, Harvard University and London School of Economics, 1979
Ph.D., Government, Harvard University, 1979
M.A., Government, Harvard University, 1972
B.A., Honours, History, University of Toronto, 1968
Areas of expertise
His fields of expertise include comparative public policy, health policy and health services, and workplace health and safety.
Research Activities
Dr. Bornstein has researched occupational health in petroleum refining and mining, fish harvester occupational health including fishing vessel safety.  Health services and comparative labour relations, comparative public policy in developed countries and politics and government of contemporary Western Europe are also areas of interest.
Contact Information