Sabrina Imam
Research Associate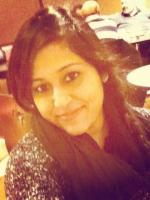 Sabrina is a Research Associate at CRWDP. Joining CRWDP in February 2019, Sabrina has been providing support to the Disability & Work in Canada initiative. Starting April 2019, she is supporting CRWDP National Office activities, including research activities such as conducting a scoping review and research coordination, website development and maintenance, digital tool development, event and webinar series coordination, day-to-day operations, financial administration and developing CRWDP E-Alerts.
Sabrina has provided research support to projects at CRWDP's partner, the Institute for Work & Health, since 2015. Sabrina has provided research support to projects examining health and safety practices in the construction sector, return to work, the Ontario working-at-heights training standard, employer investments in occupational health and safety, financial incentives for employment of people with disabilities, and the prevention and management of post-traumatic stress injuries and other mental health conditions in paramedic service organizations.
Sabrina holds an MSc in applied health sciences (specialization in epidemiology) from Brock University, as well as an honours BSc in biochemistry and a BA in psychology from McMaster University.
Contact information:
Tel: (416) 927-2027 ex. 2299