News release
Cog@Work Research Opportunity
Are you an #employer with #workers diagnosed with mild cognitive impairment (#MCI) or early-onset #dementia while on the job? Cog@Work wants to hear from you! Email: anlevy@wlu.ca or DM @CogAtWork #disability #workforceaging #hr #businessstrategy #occupationalhealth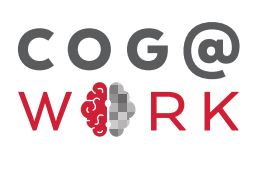 Employers are facing a host of challenges as they grapple with if and how employees should return to work during and after the COVID-19 pandemic. However, progressive employers are moving beyond these immediate issues, and thinking about the larger challenges of a changing workforce. Top among those issues are demographics. Our workforce is aging and issues such as intergenerational dynamics, filling the talent pipeline, and improving productivity using innovative processes and technologies, are challenging old assumptions about how we build effective intergenerational work teams, succession planning and using diversity to optimize competitiveness.
By 2030, the last of the Boomers will be over 65. Yet, many will either not want to, or will not be able to afford to, retire. Until now, our workplaces, culture and structures have not been designed for older workers; smart organizations will build workplaces that accommodate this growing cohort.
While research tells us that some age-related decline in brain health can start in healthy educated adults as early as their 20s and 30s [1], the likelihood of workers experiencing cognitive decline from age-related disease is higher in workers who are chronologically older. In fact, the earliest symptoms of mild cognitive impairment and/-or early onset dementia (MCI|EOD) are often detected in the workplace; with more sensitive diagnostic tools, and workers staying longer on the job, this trend is expected to rise. There is a growing body of research that helps employees understand how to manage their work-related rights and responsibilities when MCI|EOD is diagnosed, however little research on the unique needs and challenges faced by their employers.
Cog@Work is a program of research, funded by AGE-WELL NCE (www.agewell-nce.ca) that is exploring if and how employers are preparing to optimize the productivity of an aging workforce, and in particular workers diagnosed with MCI|EOD. Through case studies, systems & work analysis, requirements analysis, and policy reviews we hope to work with organizations to develop insights into how progressive organizations can respond to the challenge of.
If you are an employer (or employee) with experience in this area, if you know others who are, or if you are aware of others who might be interested in this research, please contact Cog@Work at cogatwork@gmail.com. You can also use this email address to connect and subscribe to the Cog@Work newsletter. You will be joining their international consortium of stakeholders that includes employers, government agencies, researchers and people with lived experience who are interested in learning more and contributing to their growing network!

Core Research Team
Dr. Arlene Astell (CoPI)| Professor, Rehabilitation Sciences, UHN-KITE
Dr. Jen Boger (CoPI)| Adjunct Professor, Systems Design Engineering, University of Waterloo
Dr. Josephine McMurray (CoPI)| Associate Professor, Lazaridis School of Business & Economics, Wilfrid Laurier University
Dr. Catherine Burns (Co-I)| Professor, Systems Design Engineering, University of Waterloo
Dr. AnneMarie Levy (Co-I)| Postdoctoral Fellow, Lazaridis School of Business & Economics, Wilfrid Laurier University
Mr. Roger Marple (Collaborator), Person Living with Dementia, Calgary, Alberta
[1] Timothy A Salthouse, "When does age-related cognitive decline begin?" (2009) 30:4 Neurobiol Aging 507–514.