News release
CRWDP Webinar Series – Webinar #25 will be held on November 17, 2021 at 12:00 PM EST
You are invited to attend Webinar #25, as part of the CRWDP Webinar Series, taking place on Wednesday, November 17, 2021 at 12:00 to 1:00 PM EST.
This webinar will be presented Robyn O'Loughlin. Robyn's presentation is entitled "Colonialism and inclusion in the workplace: a look at northern educators".
Presentation Description: In this presentation, Robyn explores how colonial behaviours are seen in the workplace with a focus on educators. Using data that is from her dissertation work, educators' understanding and implementation of the Ontario anti-bullying framework policy in school allows a glimpse into the ways settler colonialism remains in the workplace and its impact on inclusion in the school setting. There will be a discussion of how anti-bullying legislation can prevent future harm for students as they work through the school system. The sample in this study consists of 12 educators working in northern Ontario. The participants shared their personal background, their understanding of Indigenous cultures, history and politics, and their understanding of the anti-bullying framework.

Presenter Bio: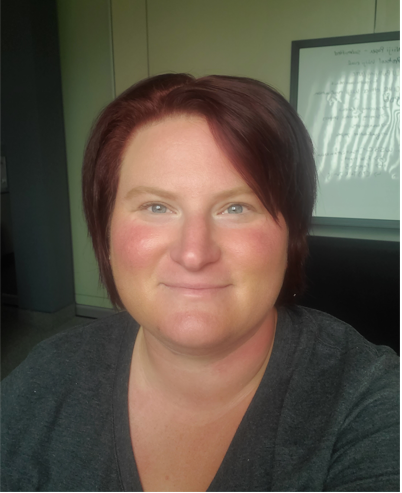 Dr. Robyn O'Loughlin
holds a PhD from Carleton University in Law and Legal Studies (2021). Her dissertation research focuses on Ontario's anti-bullying framework and its potential impact on Indigenous students who move off reserve to attend high school in northern Ontario. She is a MITACS-funded Post-Doctoral Fellow in Indigenous Workplace Studies with the Department of Health Sciences at Lakehead University, Thunder Bay, Ontario, in partnership with the Institute for Work & Health, Toronto, Ontario. Her post-doctoral research relates to workplace bullying, violence and harassment and its potential impact on First Nations workers.
Be prepared to learn and ask questions. We will have a Q and A session after Robyn's presentations.
Accessibility: Captioning and ASL interpretation services will be available for this webinar.
CRWDP Webinar #25
When: Wednesday, November 17th, 2021 at 12:00 to 1:00 PM Eastern Time (US and Canada)
Topic: Colonialism and inclusion in the workplace: a look at northern educators
Presenter: Dr. Robyn O'Loughlin
Register in advance for this free webinar.
https://us02web.zoom.us/webinar/register/WN_9cTx7IK5Scae3CB_la0D9A
After registering, you will receive a confirmation email containing information about joining the webinar.