Linn Holness
Co-Investigator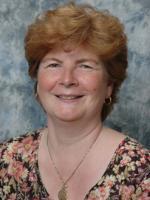 "In my clinical practice I see workers who fall between the cracks of the income support programs.  Further insight into the problem came during a project with the under-housed."
Key Appointments
Chief of the Department of Occupational and Environmental Health, St. Michael's Hospital
Director of the Centre for Research Expertise in Occupational Disease, St. Michael's Hospital
Director, Division of Occupational Medicine  Department of Medicine, University of Toronto
Education
Fellow), (FRCPC) Occupational Medicine, Royal College of Physicians and Surgeons of Canada, 1988
Master of Health Science Occupational Health, University of Toronto, 1981
Doctor of Medicine, University of Toronto, 1977
Areas of expertise
Dr. Holness has a longstanding interest in occupational lung and skin disease and has done a number of workplace-based studies of workers assessing both lung and skin problems. She is currently focusing on outcomes, particularly in occupational contact dermatitis (both return to work and quality of life), prevention practices in the workplace and health service delivery for workers with potential work-related lung and skin disease. Dr. Holness has studied occupational health service delivery models and evaluation, physician practice patterns, with particular interest in the health care sector. The study of marginalized populations including occupational health and safety in inner city workplaces, the role of workplace injury in homelessness, spirituality and the homeless are of particular interest also.
Research and Related Activities
Dr. Holness is also appointed as Professor at the University of Toronto in the Department of Public Health Sciences and in the Department of Medicine. Her research interests cover the broad area of occupational disease, including its impact on workers and the challenges workers face in navigating through the income support systems.
Contact Information
Dr. Linn Holness at Dalla Lana School of Public Health, University of Toronto