Andrew King
Collaborator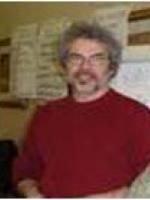 Key Appointments
Currently one of the worker representatives on the Research Advisory Council of the Workplace Safety & Insurance Board in Ontario.
Until recently, he was the National Health Safety and Environment Co-ordinator and Department Leader for Health Safety and Environment issues for the United Steelworkers Union in Canada. 
In 1989 he was a member of a national committee formed to organize and convene the first national conference of injured worker groups. This conference led to the creation of the Canadian Injured Workers Alliance.
Regular speaker at conferences on health and safety issues
Member of the Board of Directors of the National Institute for Disability Management and Research and a former member of the board of directors of the Institute for Work and Health.
Sessional instructor on Occupational Health and Safety at McMaster University
Education
He is a graduate of the University of Toronto Law School in 1980.
Andy King is working toward his Master's of law Degree at the University of Ottawa.
Completed one year (1992-3) as training coordinator of the Ontario Federation of Labour's Workers' Compensation Training Project and two years (1999-2000) as the executive director of a publicly funded workers' occupational health clinic in Toronto.
Areas of expertise
He is a member of the Canadian Labour Congress' health and safety and environment committees. He has twice represented workers' interests at International Labour Organization Committee of Experts. He is a former labour member of the Ontario Ministry of Labour's Task Force on Occupational Disease, Board member of Injured Workers' Consultants, a publicly funded legal clinic, and governor of the Canadian Centre for Occupational Health and Safety. He is currently one of the worker representatives on the Research Advisory Council of the Workplace Safety & Insurance Board in Ontario. Previously in the private practice of law from 1982-89, Mr. King specialized in criminal, workers' compensation, and health and safety litigation, and non-profit corporate law.
Research Activities
He has worked extensively in the field of occupational health, both as a lawyer and as a labour representative.  Mr. King has appeared before courts, tribunals, inquests, and inquiries all over Canada. He was involved in the Royal Commission on Asbestos in Ontario; the Dennison Potacan Public Inquiry in New Brunswick; the Westray Public Inquiry in Nova Scotia; and is currently representing the Steelworker local union and surviving families at a public inquiry in Newfoundland into the deaths of two workers as the result of a refinery fire.
His interests are workplace employment strategies for injured and disabled workers; occupational disease identification and prevention; and the impact of contingent work relationships on workers' health.