Bonnie Kirsh
Co-investigator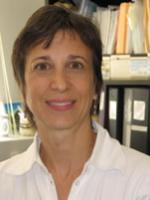 "My work as an occupational therapist and occupational scientist over the past 30 years has focused on enabling work for people with disabilities. Working first in a clinical capacity in the area of mental health, I encountered "clinical irritants" that led me to question why people with mental illnesses were marginalized from the workforce despite demonstrated capacity to work, at least intermittently. I left my clinical work to pursue a PhD and studied this question in depth. I have continued this research in my academic role, and have uncovered numerous systemic and structural issues that act as barriers to employment for people with mental health problems and for people with disabilities generally. Although individual level factors are important in obtaining and maintaining employment, the most pernicious barriers are related to stigma, government policies that disincentivize work, poverty and other social factors. Accordingly, I situate my research in this broader sociopololitical domain and advocate for change in these areas. I have conducted studies examining workplace anti-stigma initiatives, organizational culture and mental health, Canadian principles and practices in the area of work integration, social policy as it relates to employment for people with mental illnesses, and supported employment. I use mixed methods including quantitative, qualitative and participatory research."
Key appointments
July 2007 – present     Adjunct Professor, Dalhousie University, School of OT
July 2006 – present     Associate Professor, University of Toronto, Department of Occupational Science and Occupational Therapy; Rehabilitation Science Institute. Department of Psychiatry (cross appointment)
2002-Present               Full Member, University of Toronto, School of Graduate Studies
Education
Ph.D., University of Toronto: Ontario Institute for Studies in Education (OISE/UT)
M.Ed., University of Toronto: Ontario Institute for Studies in Education (OISE/UT)
B.Sc.(O.T.), University of Toronto
Areas of Expertise
Research on Workplace Stigma
Opening Minds: This project, funded by the Mental Health Commission of Canada aims to reduce stigma towards mental illnesses by targeting youth, healthcare providers and workplaces. The workplace arm aims to advance an evidence-based approach to stigma reduction in the workplace, maximizing participation of those with mental illnesses in the Canadian economy.
Research on Organizational Cultures and their Impact on Employment
I have been involved in conducting/supervising research that aims to uncover workplace policies and procedures that enable or inhibit work integration for people with mental health problems. I have used multiple methods, including qualitative, quantitative and institutional ethnography. I am also studying psychosocial hazards in workplaces that lead to workplace injury for young workers.
Research on Supported Employment (SE)
Supported employment is one of few an evidence-based models that promotes employment for people with mental illnesses. However, it has not been taken up in a major way and there needs to be more research, KT and advocacy that enables its implementation and evaluation within the Canadian context. I have conducted research on the critical characteristics of SE, barriers to implementation and perspectives of consumers and service providers on SE.
Research on Episodic Disabilities and Income Support
My research in this area aims to delineate how provincial and federal income support policies influence employment for people with episodic and invisible disabilities such as mental illnesses. I am also involved in research on cancer survivorship, brain injury, and work injury as they relate to return to work.  
Recent Publications (*= Student paper)
*Kalef, L., Rubin, C., Malachowski, C., & Kirsh, B. Employers' perspectives on the Canadian National Standard for Psychological Health and Safety in the Workplace. Employee Responsibilities and Rights Journal, 2016, 28(2), 101-112.
Krupa, T., Howell-Moneta, A., Lysaght, R., Kirsh, B.  Employer perceptions of the employability of workers in a social business. Psychiatric Rehabilitation Journal, 2016, 39(2): 120-128.
Kirsh, B. Client, contextual and program elements influencing supported employment: A literature review Community Mental Health Journal, 2016 [Epub ahead of print].
*Malachowski, C. Boydell, K., Sawchuk, P. & Kirsh, B. The 'work' of workplace mental health:An institutional ethnography. Society and Mental Health, 2016, doi: 10.1177/2156869316642265.
*Oldfield, Margaret; MacEachen, Ellen; Kirsh, Bonnie; MacNeill, Margaret. Impromptu everyday disclosure dances: How women with stigmatised chronic illnesses respond to disclosure risks at work. Disability and Rehabilitation, 2016, 38(15), 1442-1453.
Mansfield, Elizabeth; Stergiou-Kita, Mary; Cassidy, John David; Bayley, Mark; Mantis, Steve; Kristman, Vicki; Kirsh, Bonnie; Gomez, Manuel; Jeschke, Marc; Vartanian, Oshin; Moody, Joel; Colantonio, Angela. Return to work challenges following a work-related MTBI: The injured worker perspective. Brain Injury, 2015, 7, 1-8.
Moll, S., Patten, S., Stuart, H. & Kirsh, B. Beyond Silence: Protocol for a randomized, parallel-group trial comparing two approaches to workplace mental health education for healthcare employees. BMC Health Services Research. MS 2015, 15, 78.
*Choudhary, S., Viner, S., & Kirsh, B. How do occupational therapists assess work readiness among mental health consumers?  OT in Mental Health. 2015, 31(3), 266-282.
*Kirsh, B, Friedland, J., Cho, S, Gobalasundaranathan, N., Orfus, S., Salkovitch, M., Snider, K. &Webber, C. Experiences of university students living with mental health problems: Interrelations of the self, the social, and the school. Work, 2015, 53(2), 325-335.
Recently Funded Grants
2016-18           Kirsh, B., Stergiou-Kita, M., Colantonio, A., Dawson, D., Latimer, E., Nalder, E., Holness, D., Jones, J., Lindsay, S., Power, N., Tompa, E., & Zimmerman, W. The IDEAS Network: Enabling people with invisible disabilities to enter, return to, and stay in the workforce. CIHR/SSHRC Healthy and Productive Work competition. $150,00                                                
2014-2016       Gewurtz, R. (PI), Kirsh, B. (Co-I), Lysaght, R., Wilton, R. Employment and disability benefits in Canada: Envisioning best practices for people with mental illness as they enter the system. SSHRC.  $74,960
2014-2016       Moll, S. (PI), Kirsh, B., Stuart, H., Patten, S., MacDermid, J. Beyond Silence: Comparing the impact of contact-based education with mental health literacy training on early interventions for healthcare workers with mental health issues. Ontario Mental Health Foundation.   $150,000                                                                                                            
2014-2016       Kita, M, (PI), Kirsh, B., Holness, L., Jones, J. Cancer Survivorship and Successful Return to Work: Exploring the Role of Workplace Accommodations. Faculty of Medicine Dean's Fund. University of Toronto.  $19, 7975
2013-2014       Lindsay, S. (PI), Kirsh, B., Lero, D., Stergiou-Kita, M. Improving the participation of under-utilized talent of people with disabilities in the Canadian Labour market: a scoping review. SSHRC.  $25,000                                                                                                    
2012-2013       Colantonio A, Stergiou-Kita M (co-PIs), Bayley M, Cassidy JD, Gomez M, Jeschke M, Kirsh, B., Kristman V, Vartanian O. Promoting employment success through workplace accommodation following traumatic brain injury and electrical injury. CIHR Operating Grant-Priority Area: Gender, Sex and Health Research, Institute of Gender and Health (IGH). $100,000