Curtis Breslin
Co-Investigator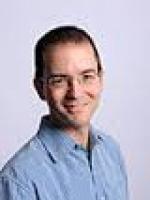 "Issues regarding disability in the workplace are only going to become more important in the future"
Key Appointments
Dr. F. Curtis Breslin is a scientist at the Institute for Work & Health
He is also a professor at Seneca College, General Education Department
Adjunct professor with the Dalla Lana School of Public Health at the University of Toronto
Education
PhD in clinical psychology from Rutgers University in 1992.
Areas of expertise
Causes and consequences of work injuries among youth
Geographic variation in work injuries among all workers.
New workers
Learning disability
Addictive behaviours
Health behaviour change
Research Activities
Dr. Breslin's current research interests are young and new worker injury epidemiology, injury prevention and cross-jurisdictional differences in workplace injuries. Dr. Breslin's work on the relation between job tenure and work injuries found that workers who are new to a job are five times more likely to be injured within the first month. This finding had a major impact on workplace policies across Canada. The former Industrial Accident Prevention Association (now part of Workplace Safety & Prevention Services) produced First 4 Weeks Health & Safety Orientation and Training, which came out shortly after the initial dissemination of Dr. Breslin's research findings.
 Contact information:   Dr. Curtis Breslin