Douglas Waxman
Research Associate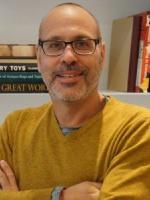 Douglas Waxman is a PhD Candidate in Critical Disability Studies at York University. He is supervised by Dr. Marcia Rioux. His area of research is in corporate culture as it affects employees with disabilities.
With a focus on organizational behavior and disability policy, Douglas's work includes a range policy research in the social, employment and disability sectors. Some of Douglas's recent studies look at: How to effect corporate culture change to integrate employees with disabilities; Policy analysis of provincial welfare systems and their impact on persons with mental illness; Employers' attitudes toward persons with disabilities; Supply and demand side barriers to employment for persons with disabilities.
Prior to his doctoral program, Douglas received his Juris Doctor degree from Osgoode Hall Law School and a Masters in Public Administration from NYU's Wagner Graduate School of Public Service. He was awarded the York Graduate Scholarship and his continuing research on employers' attitudes in Canada has earned him an Ontario Graduate Scholarship.
Douglas is the First Vice President and Chair of the Policy Committee at the ARCH Disability Law Centre. He has also devoted portion of his volunteer career to policy, with the Learning Disability Association of Ontario, where he has had roles ranging from committee member to President.
Douglas is supporting the Employer Capacity Policy Pod within the CRWDP.
Publications
Waxman D. Employing persons with disabilities: A model of successful corporate culture change. Report prepared for Disability Rights Promotion International (DRPI), November 24, 2015. Click here to access report summary. Click here to access the full report.