John Stapleton
Collaborator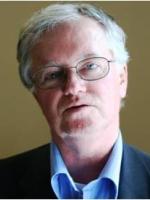 Key Appointments
writer, instructor and Innovations Fellow with the Metcalf Foundation
John Stapleton worked for the Ontario Government in the Ministry of Community and Social Services and its predecessors for 28 years in the areas of social assistance policy and operations.
Former senior policy advisor to the Social Assistance Review Committee and the Minister's Advisory Group on New Legislation
Commissioner with the Ontario Soldiers' Aid Commission
Volunteer with St. Christopher House and Woodgreen Community Services of Toronto
Former Research Director for the Task Force on Modernizing Income Security for Working-Age Adults in Toronto was the co-chair of the working group associated with this project
Serves on the Board of Directors of the Daily Bread Food Bank and he is the President of the Canadian Horseracing Hall of Fame.
Education
BN Memorial University
M.Sc.N. University of Toronto
PhD, University of Alberta
Areas of expertise
John teaches a popular course on public policy for community advocates and is extensively published in local and national media.
Research Activities
John also John has published op-eds in The Globe & Mail, National Post, and The Toronto Star.  He has written reviews for the Literary Review of Canada and written articles and studies for Ideas that Matter, the Canadian Centre for Policy Alternatives, the C.D. Howe Institute, the Canadian Working Group on HIV and Rehabilitation, the Caledon Institute, The Toronto Dominion Financial Group, Human Resources and Skills Development Canada, The Toronto City Summit Alliance, and many others.
Contact Information