Margaret Oldfield
Collaborator; Student Fellow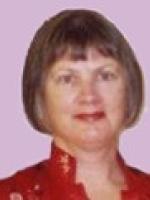 Research and Academic Activities
Margaret Oldfield received her PhD in Rehabilitation Science from the University of Toronto in 2015. Her thesis explored how women with fibromyalgia, an invisible chronic illness, stayed at work. Using critical discourse analysis, she analyzed interviews of women with fibromyalgia, their family members and workmates. She found that participants managed the women's identities by portraying the women as normal, valuable employees who had not 'given in' to their fibromyalgia. The women improvised disclosure dances in response to risks within their workplace relationships. Her thesis discusses the implications of these strategies for work disability literature, workplace practice, and policy.
Publications include "'It's not all in my head. The pain I feel is real.' How moral judgment marginalizes women with fibromyalgia in Canadian health care" (2013), "Portrayals of fibromyalgia and paid work: Too sick to work?" in the book Working Bodies: Chronic Illness in the Canadian Workplace (2014), and "Impromptu everyday disclosure dances: How women with fibromyalgia respond to disclosure risks at work" (2015). More articles from the thesis are planned. Some of Margaret's other research interests are the stigma experienced by employees with invisible chronic illnesses, factors other than illness that push these employees out of the workforce, and alternatives to workplace accommodations that do not require disclosing difference. Most recently, she collaborated with Dr. Tompa and Dr. Gewurtz to coordinate research funded by Mental Health Commission of Canada entitled Building a Business Case for Employers to Actively Recruit and Retain People with Mental Illness. Past stipend recipient CRWDP Student Stipend, 2013‐2014, 2014‐2015.
She is currently a member of the team building a website, cancerandwork.ca, under contract to the Canadian Partnership Against Cancer. The website will provide resources to cancer survivors who want to return to or stay at work, as well as their health care providers and employers. In addition to this project, Margaret is a CRWDP member, collaborates with the National ME/FM Action Network and the Episodic Disabilities Forum, and is a member of the Canadian Disability Studies Association.

Contact Information
margaret.oldfield@alum.utoronto.ca