Pierre Côté
Co-Investigator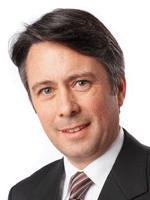 Key Appointments
Associate Professor, Faculty of Health Sciences, University of Ontario Institute of Technology (UOIT)
Associate Professor of epidemiology at the Dalla Lana School of Public Health at the University of Toronto
Director, UOIT-CMCC Centre for the Study of Disability Prevention and Rehabilitation
Prior to joining UOIT, Dr. Côté was a scientist in the Division of Health Care and Outcomes Research at the Toronto Western Research Institute
In 2003, he was awarded a five-year New Investigator Award from the Canadian Institutes of Health Research
He was a member of the Scientific Secretariat of the 2000-2010 Bone and Joint Task Force on Neck Pain and its Associated Disorders
Chair of the Catastrophic Impairment Expert Panel (2010)
Dr. Côté also holds appointments in the Department of Health Policy Management and Evaluation at the University of Toronto
Education
PhD in Epidemiology and a minor in Research Bioethics at the University of Toronto in 2002
Master of Surgery degree from the University of Saskatchewan where he studied the Epidemiology of Neck and Back Pain in the General Population
Graduated as a chiropractor from the Canadian Memorial Chiropractic College in 1989
Areas of expertise
Dr. Côté's primary research interests include the burden, determinants and consequences of disability related to musculoskeletal disorders. Specifically, his work focuses on the etiology, prognosis and treatment of back and neck pain.
Research Activities
Epidemiology of musculoskeletal disorders and disability
Traffic injury epidemiology
Health services research
Occupational health epidemiology
Randomized controlled trials
Systematic reviews of the literature
Dr. Côté's research focuses on understanding the etiology of pain and disability related to musculoskeletal disorders. His interest resides in explaining the interactions between individual and societal determinants of health. Dr. Côté's work aims to identify modifiable risk factors and design interventions that will reduce the burden of chronic pain and disability in the population. He is also interested in the translation of scientific evidence into policy.
Current Research
Chair, Minor Injury Guideline Protocol Project
The University Health Network Whiplash Intervention Trial: A randomized clinical trial of three programs of care for the management of whiplash injuries
Contact Information: Dr. Cote's publications