Thérèse Jennissen
Co-Investigator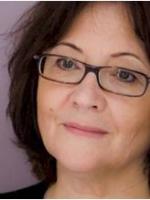 Key Appointments
Associate Professor, School of Social Work, Carleton University
Prior Researcher in the political and social affairs branch of the Research Department at the Library of Parliament and the Royal Commission on New Reproductive Technologies.
Education
Areas of expertise
contemporary social policy issues
history of Canadian social welfare policy
international social policy issues
women and social welfare – Canadian and International
Research Activities
She has published work on gender dimensions of occupational health and safety in the workplace, workers compensation in Canada, and women and social policy. With Colleen Lundy, she has published on the impact of economic transformations on women in Cuba and Russia.
Contact Information