Centre interdisciplinaire de recherche en réadaptation et intégration sociale (CIRRS)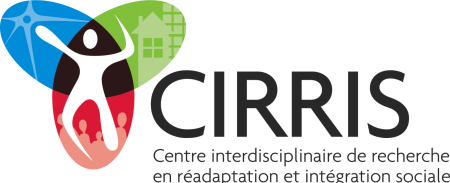 The CIRRIS is the research centre of the Institut de réadaptation en déficience physique de Québec (IRDPQ), which is designated as an university institute with a social role. With More than 35 regular researchers and 10 research associates or clinicians from 5 departments of Université Laval, they studied complex rehabilitation and integration problems that affect persons living with an hearing, language, motor or visual impairment. To do so, a multidisciplinary framework including biomedical, functional and social approaches is used.
The recent development plan of the CIRRIS presents a research programming that looks into the personal (impairments and disabilities) and environmental (obstacles and facilitating elements) factors that influence the social participation of person with disabilities. This whole program aims to promote the CIRRIS' leadership and influence in the domain.
The CIRRIS assembles qualified researchers and offers an advanced environment of research and education owing to its cutting-edge technological material and privileged links with clinical and community resources. The CIRRIS is one of the most dynamic research centres in the field of adaptation/rehabilitation and social integration of Canada.
Why We Joined:
"The CIRRIS has joint the CRWDP project in order to contribute to the scientific knowledge development to sustain the improvement of the human rights of persons with disabilities".
Contact Information
Centre interdisciplinaire de recherche en réadaptation et intégration sociale (CIRRS)
525 boul. Wilfrid-Hamel, bureau H-1312
Telephone:
418-649-3735
Fax:
418-529-3548
CRWDP Contact:
Murielle Côté
CRWDP Contact Email:
murielle.cote@cirris.ulaval.ca
http://www.cirris.ulaval.ca/