CRWDP Early Career Researcher
Spotlight
A number of early career researchers have been part of the Centre for Research on Work Disability Policy (CRWDP). Our early career researchers have prospered from the learning opportunities and funding provided by our Centre and are making important contributions to knowledge and practice. Many CRWDP early career researchers have gone on to higher education and reputable research positions. We are pleased to highlight and feature their work, accomplishments and visions for the future.
Meet CRWDP early career researcher Dr. Alexis Buettgen, PhD!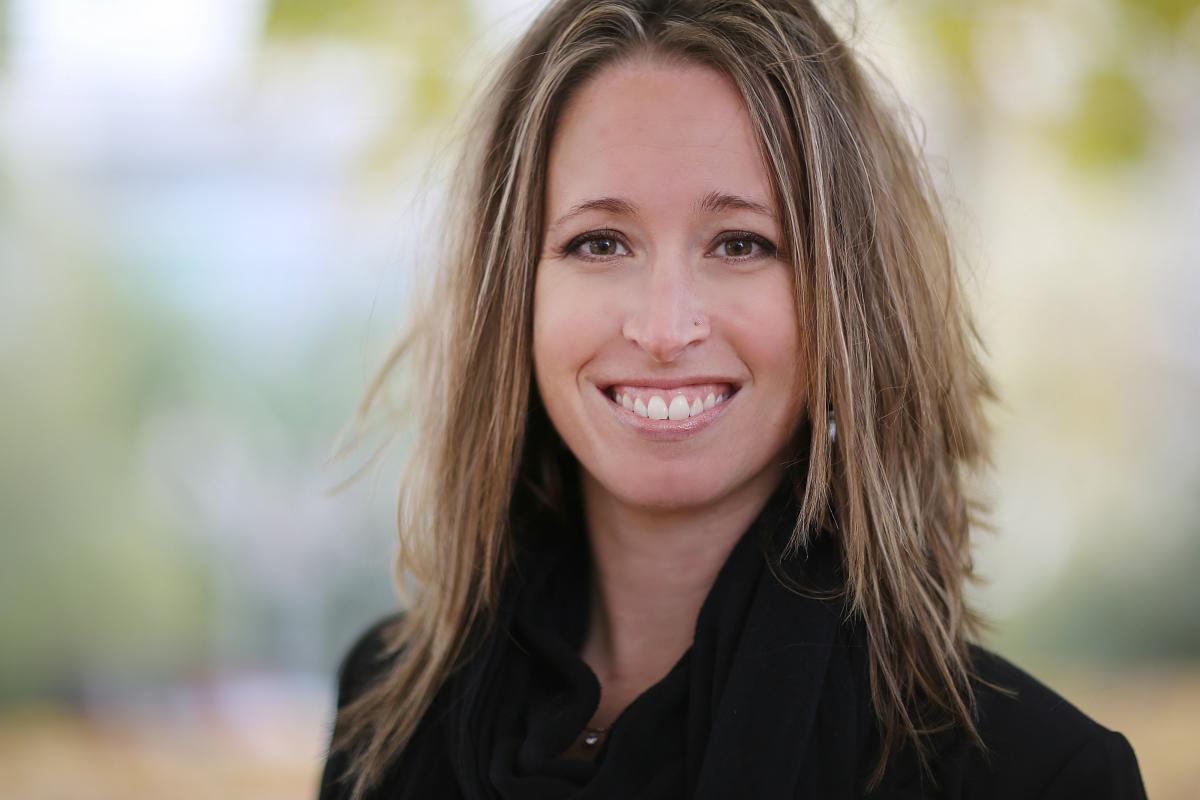 Postdoctoral Fellow, Department of Economics; Assistant Clinical Professor (Adjunct), School of Rehabilitation Science, McMaster University; Co-Editor In Chief, Handbook of Disability: Critical Thought and Social Change in a Globalizing World (Springer); Adjunct Faculty | Critical Disability Studies Program, York University
1. What is your educational background?
I have a PhD in Critical Disability Studies from York University (2018), MA in Community Psychology (2010), and a BA Honours (2005) in Psychology from Wilfrid Laurier University.
2. What has been your career experience to date? Provide highlights of research undertaken, positions held, activities undertaken and areas of interest that you have been involved in during and following your time with CRWDP.
My career has been situated at the intersection of community and academia. Previous to my formal education, I worked for a number of community organizations in Ontario providing direct service support to people with various disabilities. My research is community-based with a focus on participatory action, inclusive co-design, co-creation and co-production in relation to issues of social, political and economic inclusion. I got involved with CRWDP when I was a research assistant with Disability Rights Promotion International working alongside community organizations of people with disabilities in South Asia to promote the right to work. I was involved in the Ontario cluster of CRWDP to support their efforts provincially and nationally through the promotion of a human rights framework on work disability policy. I also worked on numerous projects funded by Employment and Social Development Canada in collaboration with Emile Tompa to support system change and implementation of inclusive workplace accommodations. Aspects of this work has been published (See: Tompa, E., Mofidi, A., Jetha A., Lahey P., & Buettgen, A. (forthcoming). Development and Implementation of a Framework for Estimating the Economic Benefits of an Accessible and Inclusive Society. Equality, Diversity and Inclusion.; Padkapayeva, K., Posen, A., Yazdani, A., Buettgen, A., Mahood, Q., & Tompa, E. (2016). Workplace accommodations for persons with physical disabilities: Evidence synthesis of the peer-reviewed literature. Disability and Rehabilitation, 1-17. doi:10.1080/09638288.2016.1224276)
My time with CRWDP helped to inform my dissertation research which focused on inclusive employment in the non-profit sector. Some of this work has been published with open access here: https://anserj.ca/index.php/cjnser/article/view/367.
3. How has being part of the broader CRWDP research community supported and enhanced your work and success?
I received a CRWDP student award to support my doctoral research. I had the opportunity to present this research in a CRWDP webinar following completion of my dissertation. Getting involved in CRWDP introduced me to a national network of advocates, allies, researchers, service providers and other stakeholders engaged in the Canadian work disability policy system. I have maintained numerous connections that have deepened my knowledge of policy analysis and the national landscape of services, policies and supports for people with disabilities.
4. In what ways do you envision your work improving society or reaching people?
My work promotes social, political and economic inclusion of people with various disabilities and other historically marginalized communities. To the fullest extent possible, I use inclusive, accessible and participatory methods to conduct research and teaching that promotes action. For example, my work has had a direct impact on national and international organizations working with people with disabilities and other diverse communities who have utilized findings from my evaluation work to enhance their policies and processes using a critical theoretical framework to support the progressive realization of human rights. I have also presented my scholarly work in community and academic conferences and publications to share solutions for inclusive workplace practices. As a teacher, I promote critical thinking and inclusive practices for students working in the field of rehabilitation and other social justice oriented careers.
5. What are your plans/goals for the longer term?
In the long term, I hope to contribute to a transformation in the way we work. The current pandemic has shed light on the changing nature of work and presented opportunities for positive change. In this way, I hope to tangibly support inclusive decent work (as well as sovereignty, dignity and autonomy for those outside the labour market) in order to ultimately promote the progressive realization of human rights for all.
Learn how our other CRWDP early career researchers are doing!