Aleck Ostry
Co-Investigator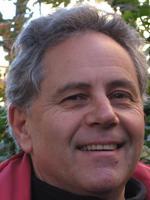 Key Appointments
Professor, Department of Geography, University of Victoria
Canada Research Chair
Michael Smith Foundation for Health Research Scholar
Past Director of research at the Occupational Health and Safety Agency for Healthcare
Consulted with the Royal Commission on the Workers' Compensation Board in BC advising them on issues of stress and health
Education
PhD in Epidemiology (UBC)
MSc in Health Service Planning
MA in history (specializing in the history of public health)
Areas of expertise
He conducts an extensive program on the social determinants of health with a focus on rural health, food security, and nutrition policy.
I have a long-standing research interest in the workplace determinants of health and have conducted research on this topic in various workforces in Canada and internationally.
Research Activities
Aleck conducted research on community health. I was a national board member on the "Coasts Under Stress" project funded through the Social Sciences and Humanities Research Council and the Natural Sciences and Engineering Research Council and I currently direct a Canadian Institutes for Health Research project on rural and northern health in BC (NETHRN-BC). Finally, I have recently developed a program of research on public health nutrition and food security. Last, but not least, I continue to conduct research and write on the history of public health and healthcare policy in Canada.
For contact and additional information, please visit: Aleck Ostry