Disability and Work in Canada 2020 Virtual Conference:
The Strategy in Action—Pathways and Impacts
Poster Presentations and Poster Presentation Speaker Bios

DISABILITY AND WORK IN CANADA 2020
Strategy-in-Action -- Pathways and Impacts
Virtual Conference – November 25 & 26 and December 1 & 2, 2020
The Disability and Work in Canada 2020 (DWC 2020) Conference was held virtually this year over four days in late November and early December (November 25 & 26 and December 1 & 2). The theme for this year's conference was the "Strategy in Action—Pathways and Impacts", with subthemes for each day as follows:
Poster Presentations
Description: In many industries throughout COVID-19, many workers have been working from home as a temporary solution to reduce exposure risk. There are many benefits to this but one key concern is the ergonomic challenges this poses to workers and organizations trying to manage the potential ergonomic challenges that come from working in a temporary home office location. This session explores the importance of your work at home policy and what we can be doing to manage ergonomic issues before an employee becomes injured and needs accommodation as well as how to start down the path to accommodation should that need arise.
Tags: Accommodation, Innovation
Jennifer McGillis, Owner, Certified Ergonomist, PROergonomics
Jennifer McGillis has over 16 years' experience working with organizations to address their ergonomic challenges through assessments, training and program development. Throughout COVID-19, her and her team have worked with more than 50 workplaces across North America to provide education and insight on managing ergonomic issues and injuries in temporary home office workspaces including an @Home Ergonomics webinar and one-on-one virtual assessments to address accommodation needs. Her passion is training and coaching on ergonomics, specifically working with change makers and front-line staff to generate discussion and create problem-based learning opportunities.
Description: This presentation presents the social organization of workplace accommodation processes within inclusive workplace settings. This presentation draws from an institutional analysis that critically investigated how three Ontario non-profit service providing organizations provided inclusive employment opportunities by examining institutional documents and policies, the perspectives of organization staff responsible for such practices and the everyday experiences of people with disabilities working in these organizations. The accommodation process is examined from the standpoint of people with disabilities working in the non-profit service providing sector and extends upward to map the social relations between the individual and the organizations and institutions that influence their everyday experiences at work. This presentation will highlight the differences between the experiential and ideological ways of knowing disability and accommodations, as well as argues for the need to transform the workplace rather than the person. This presentation explicates how various reading practices of the Ontario Human Rights Code contributed to the abstraction or valued recognition of employees embodied experiences; and how employment in the non-profit sector, from the standpoint of people with disabilities, implies the enrichment but also the sacrificing of one's individual being.
Additional Materials and Resources:
Tags: Accommodation, Lived experience
Alexis Edith Buettgen, Senior Research Officer, Eviance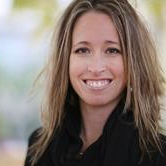 I received my MA in Community Psychology from Wilfrid Laurier University in 2010 and my PhD in Critical Disability Studies from York University in 2018. My research interests focus on issues related to poverty and disability in relation to human rights, critical theory and social policy. My dissertation was an institutional analysis of work in the non-profit sector from the standpoint of employees with disabilities. As such, I have worked closely with return to work and disability management specialists, activists and advocates, and workers with disabilities to support social and economic inclusion in the workplace. Currently, I am the Senior Research Officer at the Canadian Centre on Disability Studies (operating as Eviance) which is a non-profit, consumer-directed and university-affiliated national organization dedicated to disability issues. We are dedicated to re-envisioning—through collaborative research, education and development—meaningful and equal participation of people with disabilities in all aspects of society—locally, provincially/territorially, nationally and internationally. I am also an Assistant Clinical Professor (Adjunct) in the School of Rehabilitation Science at McMaster University; and an adjunct faculty member in the Critical Disability Studies program at York University.
by Alan Cantor
Description: I demonstrate one-of-a-kind, inexpensive ($0 to $400) assistive technology solutions that I "sculpted" to fit the unique needs of employees with physical, sensory, learning, and psychological disabilities. These solutions include tools I MacGyvered from hardware store parts, macros (custom computer commands) that significantly reduced physical effort, macros that minimized cognitive effort, and counterintuitive (yet highly effective) speech recognition techniques that halved the number of steps for performing complex tasks. These accommodations made a critical difference to each individual's ability to work while doubling (or quadrupling) productivity, reducing error, improving occupational safety, and boosting morale.
Additional Materials and Resources:
Tags: Accommodation, Innovation, Technology
Alan Cantor, President, Cantor Access Incorporated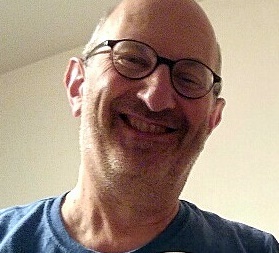 Alan Cantor is a Toronto-based assistive technologist, job accommodation/RTW specialist, and adult educator. One of his specialties is speech recognition, a technology he has been using regularly since the 1990s. He has taught hundreds of individuals to use speech recognition, taught dozens of workshops and webinars (including advanced-level Dragon courses), and published many articles on how to use speech recognition to advantage. He is a regular contributor to the KnowBrainer speech recognition forum. As a seasoned Dragon scripter, he has voice-enabled many "Dragon unfriendly" applications so that they can be driven hands-free, productively and intuitively.
by Richard Fink
Description: Head injuries have become the new "back" disability in the Workers' Compensation law environment. Normally, the degree of injury is not possible to objectively determine; the disabilities run on indefinitely; and the WSIB often rules the concussion has resolved within 3 months, causing a great deal of hardship and litigation. My talk focuses on what the Appeals Tribunal has been ruling in relation to head injuries, and what opinions are appearing in medical reports dealing with this issue.
Tags: Return to work, Workers' compensation
Richard Fink, Lawyer, Fink & Borntsein Professional Corporation
RICHARD A. FINK is recognized by Lexis Legal information as being the number one advocate (in appearances) at the Workplace Safety and Insurance Appeals Tribunal (WSIAT). Richard A. Fink is a lawyer certified by the governing body of lawyers, (Law Society of Ontario) as a specialist.
Description: Project team members include: Dr Sema Etuknwa (Presenter), Dr Serena Bartys (Academic Lead), Professor Kim Burton, and Stephanie McCahon. A new two-year Knowledge Transfer Partnership (KTP) between the University of Huddersfield and one of the world's leading reinsurance companies – Swiss Re - could change the way the UK insurance industry manages early stage sickness absence and has been labelled by the Government as being a market innovation. The KTP will draw upon world-leading research conducted at the University, as well as Swiss Re's industry knowledge on income protection insurance to develop and implement an insurance-led, evidence-based return-to-work support package. Over the last decade, Swiss Re have come to realise that aside from providing workers with a salary replacement and good healthcare, people taking sickness absence need extra support in the early stages. In the UK, insurance companies, especially reinsurers such as Swiss Re, don't usually come into contact with individuals who have taken sickness absence until they make a claim, which is often after several months.  This is due to sickness absence pay periods offered by employers, periods of Statutory Sick Pay, and the deferral periods which are part of the terms and conditions of income protection insurance policies. This KTP is part-funded by UK Research and Innovation through Innovate UK. The KTP programme is part of the Government's Industrial Strategy and aims to help businesses to improve their competitiveness and productivity through the better use of knowledge, technology and skills that reside within the UK knowledge base. The funder said: "This is a strong application with significant commercial, societal and well-being impacts. The project aims to embed new thinking in return-to-work policy."
Additional Materials and Resources:
Tags: Return to work
Abasiama Etuknwa, Research Project Coordinator, University of Huddersfield

Dr Abasiama Etuknwa (Sema) is currently the Research Project Coordinator (KTP Associate) for the Knowledge Transfer Partnership (KTP) between University of Huddersfield and Swiss Re. She holds a PhD in Business and Management. Her research interests are within the areas of work, health and disability. She is particularly interested in determining practical solutions to reducing work-related risk to health, sickness absence and helping employees on sick leave return to work sustainably.
by Azar Varahra
Description: Background: Employment is an important social determinant of health. Persons with disabilities face unique barriers in terms of employment while their health conditions can add further barriers. Exercise contributes to better health outcomes in various aspects of one's life with and without disabilities. Despite this, little is known about whether exercise has contribution to employment for persons with disabilities. Objective: This scoping review provided insight into the direct and indirect role of exercise on employment among persons with disabilities. Methods Database searches of MEDLINE, Embase, Scopus, PsychINFO, CINAHL, and HealthStar were performed from their inception date to March 20, 2020. Peer-reviewed articles in English and French were included if a link between exercise and employment, and/or work-related outcomes were reported for persons with disabilities. Results: The research identified 2796 hits, of which 23 published between 1992-2019 met our inclusion criteria. Seven studies identified a direct role of exercise on employment rate, paid employment and full-time jobs. Sixteen studies reported on benefits of exercise outcomes including higher occupational performance (i.e., self care skills, autonomous living), physical fitness and psychological well-being. All could indirectly translate to increased work performance, self-perceived work competence and productivity at work. Conclusions: Our findings showed that sports/exercise modalities have a positive role on employment among persons with disabilities. Sports and exercise benefits may consider to a greater extent, than in the past, in programs that facilitate employment for persons with disabilities. Our results can assist clinicians and vocational practitioners to develop or refine programs that go beyond social life skills and help persons with disabilities to engage more actively in sports and exercise activities.
Additional Materials and Resources:
Tags: Wellness
Azar Varahra, Post Doctoral Fellow, Bloorview Research Institute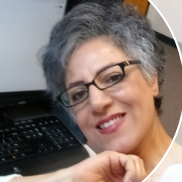 I am a post-doctoral fellow at Bloorview Research Institute. My current research focuses on transition to adulthood, employment, and independent life for youth with disabilities. Overall, I am a researcher with a passion about health promotion. My research interests lie in healthy lifestyle with a special focus on exercise for persons with or without a disability. I do have a firm belief that healthy lifestyle is an essential factor of leading an independent life for all of us. I completed my PhD in the Health and Rehabilitation Sciences, specializing in Health Promotion at University of Western Ontario in 2019. During my PhD studies, I contributed to research for older adults, and recovery after osteoporotic fractures in older adults. Outside of work, I enjoy spending time with my two lovely grandsons, practicing yoga, volunteering and learning new skills.
by Doris Rajan
Description: This poster presentation provides an overview of IRIS– Institute for Research and Development on Inclusion and Society's intersectional and solidarity strategy for addressing disability oppression in Canada. This approach works specifically with the most marginalized populations specifically; Indigenous Peoples, racialized migrant peoples – especially refugees, African/Caribbean/Black peoples, 2SLGBTQ+ communities, and people labelled with an intellectual, cognitive, and psychosocial disability. The rationale behind this approach is that people in communities who are employers, policy makers, educators, etc., need to attain a deeper understanding of the diversity that exists in this broad label of "disability." This presentation initiates this discussion by exploring what community members need to know about diverse peoples with disabilities including: What does structural oppression look like, historically and in contemporary times? What is disability? How does intersectionality actually play out? And why a solidarity approach? IRIS has developed an Audit Tool to systematically examine organizations for inclusive intersectional access. This presentation ends with information on a two-year initiative that IRIS is involved with called - Accessibility in Action: Bridging the Disability Community & Regulated Entities under the Accessible Canada Act, where IRIS will be applying this intersectional, solidarity approach in the creation of an online platform that will bring diverse local-to-national disability communities together with thousands of federal government and public and private sector organizations who are regulated under the Accessible Canada Act of 2019.
Additional Materials and Resources:
Tags: Intersectionality, Lived experience
Doris Rajan, Director of Social Development, IRIS Institute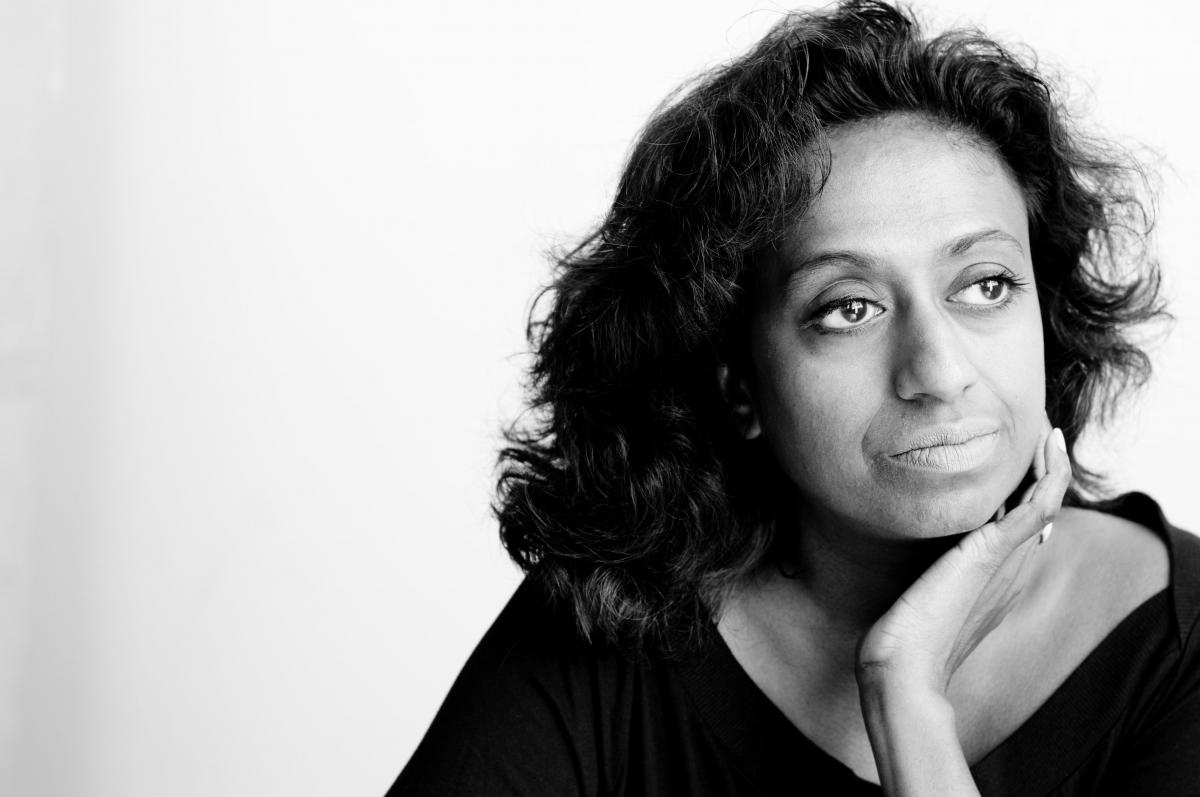 Doris is the Director of Social Development at the Institute for Research and Development on Inclusion and Society (IRIS). She has a Masters' degree in Social Work (Carleton University) and a PhD (University of Toronto). The focus of her work is on violence against women, access to justice, racialized migrant, Indigenous issues and disability rights. Her work involves designing community-based social development and applied research projects with international and national organizations. Doris has taught community development courses at a variety of post secondary institutions including the University of Toronto. She has written training resources and advised national and international NGO's on how to conduct effective community-based research and development strategies. Doris is also an actress, writer and filmmaker and is particularly proud of her work with director Pierre Tétrault on the films This Beggar's Description, The 'R' Word and the comedy film Healing Rani. Her last theatrical work was in 2015 where she was commissioned to write and produce a play for the Truth, Reconciliation & Engagement symposium, entitled A Tender Path directed by the award-winning director Soheil Parsa.
by Sally Lindsay, Mana Resai, Winny Shen, Brent Lyon
Materials and Resources:
Video not available
Description: The age of disability onset can have an important impact on the lives of those with disabilities. In particular, persons whose disability occurs early in life (birth to early adulthood) may experience greater barriers in terms of their educational attainment and employment opportunities compared to those whose disability occurs later on in life (middle to late adulthood). In this presentation, preliminary findings are presented on educational attainment and employment outcomes for three different stages of disability onset: early (0 to 22 years), middle (23 to 45 years), and late (46 years and over). It takes advantage of new age questions asked for the first time in the 2017 Canadian Survey on Disability.
Additional Materials and Resources:
Tags: Life-course perspective, Measurement and accountability
Stuart Morris, Senior Research Advisor, ESDC

Stuart Morris is the senior research advisor with Disability and Accessibility Research (Employment and Social Development Canada | ESDC). He has conducted disability and policy research for 20 years using Statistics Canada data from national disability surveys as well as nationwide administrative databases. His research focuses on a broad range of areas including ageing and disability onset, changing dynamics of disability, employment and workplace accommodations, barriers to accessible environments, as well as requirements and needs met for aids or assistive devices and services. Stuart previously worked as the senior analyst for the Canadian Survey on Disability (Statistics Canada), research analyst for Health Statistics (Statistics Canada), and policy analyst for Canada Pension Plan Disability (ESDC) as well as the Office for Disability Issues (ESDC). His dedication to disability research is inspired in part because of his own experiences growing up as a hard of hearing person and from having two other siblings with profound hearing losses - one of whom is culturally Deaf and the other has Autism.
by Viki Scott
Description: Managing injuries, illness and disability in the workplace is challenging and important work. During these times of economic cutbacks, layoffs etc. this session introduces an integrative, interest based workplace model to assist you in developing a successful, effective and results based workplace accommodation program for physical and mental disabilities. Discover how a union can be a valuable asset in helping design, develop and implement a workplace Early and Safe Return and Workplace Accommodation Program, risk management initiatives and preventative programs and more..... MCYS – OPSEU – Health & Productivity Workplace Model – Showcased • Ryerson University – Centre for Labour Management Relations – Union/Employer Conference on Disability - 2013 • HRPA Annual Conferences – 2009 and 2015 • Schedule 2 Employer Conference 2009 • Association of Conflict Resolution "ACR" - International Conference – Atlanta, Georgia -2009 • IAPA Annual Conference – 2009 • Education Safety Association Ontario - 2009.
Additional Materials and Resources:
Tags: Accommodation, Initiatives, Return to work
Viki Scott, RC (c); BSc; RRP; CHRM; MBA; ADR (c) , President and Principal Consultant & Chief Lobbyist , Scott & Associates Inc.
Viki Scott is the President and Principal Consultant & Chief Lobbyist of Scott & Associates Inc.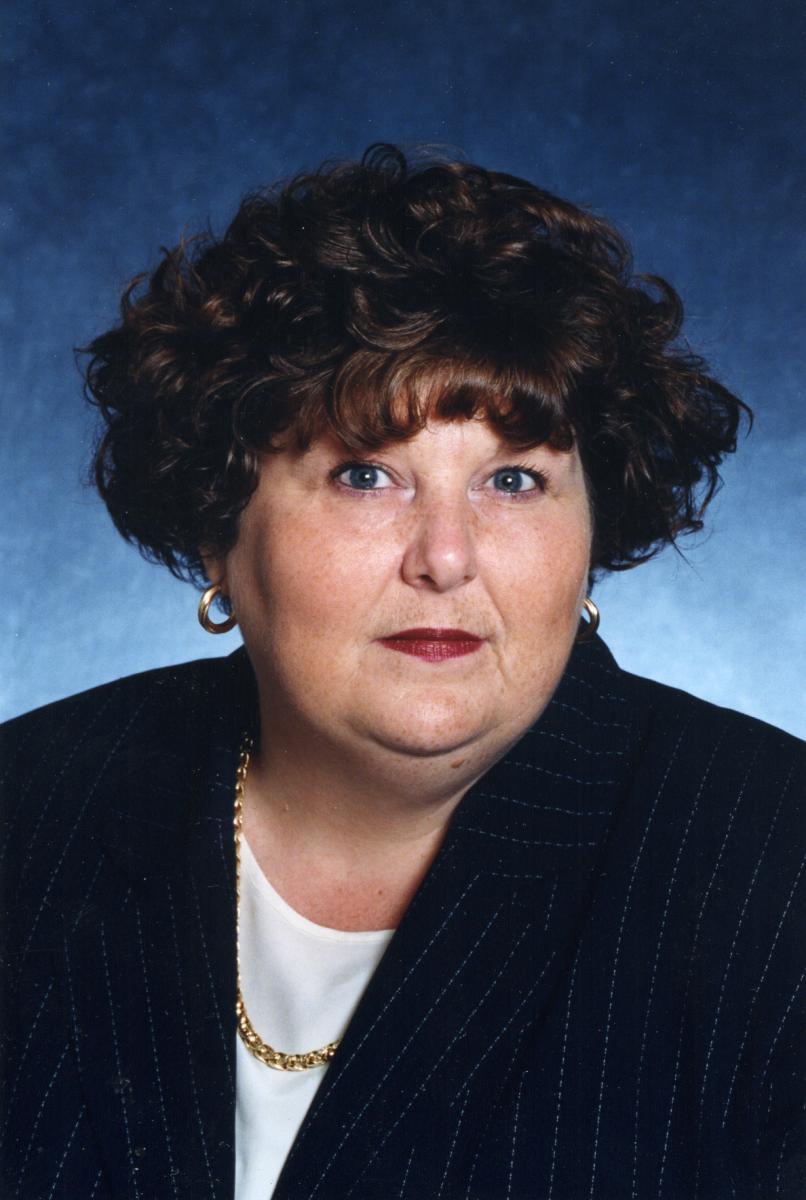 Viki currently manages a successful National Consulting Firm of which provides solutions to Canadian based companies with at concentration in Labour Management Relations, Conflict Risk Management, Occupational Health and Safety , Human Rights, Workplace Investigations, Organizational Development and Effectiveness, and General Business Advisory Services. Her firm also provides lobbying and advocacy services to their not for profit and broader public service clients. Viki has an extensive history with both the public and private sectors, primarily in unionized environments. She has led significant change management initiatives for major public, non for profit and private sector organizations. Her leadership positions include the Ontario Ministry of Community Safety and Correctional Services, Workplace Health and Safety Agency, OPSEU and Extendicare, Canada In addition, she was a National Practice Leader at Watson Wyatt Worldwide and a Senior Manager with KPMG LLP where she directed and led a high performance team supplying direct technical consulting services to Employers concentrating in the areas of labour management relations, occupational health & safety, absence and attendance and human resource management consulting practice. She also, has had the privilege of being a Chief of Staff and Senior Policy Advisor to an Ontario Premier and a Cabinet Minister where she influenced the appointment of the first Employment Equity Commissioner for the Province of Ontario. She also has worked as a Senior Policy Advisor for various Political Leadership Campaigns, National, Provincial and Municipal. Viki has a particular expertise in labour management relations, with both employer and union sided experience, and has been successful in introducing workplace interest based consensus models for managing identified areas of conflict. She has established a reputation for the effective work she has led resulting from her Transformative Mediation skills she brings to the parties for resolving conflict. She has developed strong working relationships with the various government Labour Agencies and has an in-depth knowledge of federal and provincial workplace statutes. She has presented cases before the Workers Compensation Appeals Tribunals, Labour Relations Boards, Grievance Settlement Board, Pay Equity Commission and the Human Rights Commission. Viki lead the Employment Equity initiative for a major public sector union and successfully negotiated and implemented various Employment Equity Plans with the OPS and BPS Sector Employers. She also led a provincial Pay Equity Negotiation Team responsible for negotiating well over 400 Pay Equity Agreements. As a Rehabilitation Specialist, Viki has been very successful with supporting workplace parties in developing strategies for meeting their return to work and workplace accommodation obligations. Viki has also worked with various employers in meeting Occupational Health and Safety due diligence compliance in Canadian (Provincial and Federal), U.S.A., and European jurisdictions. She has developed standardized assessment and diagnostic tools that are used for identifying and minimizing risks. She also led a research development team for the development of objective functional abilities/capacity testing that is currently used today in the physical rehabilitation and functional ability testing sector. One of her many accomplishments is that in her capacity as the Senior Development Officer with the Ontario Workplace Health and Safety Agency, she was responsible for the development and implementation of the Occupational Health and Safety Certification Training Program. In addition, during her tenure with the Ontario Ministry of Community Safety and Correctional Services she received a number of commendations for her leadership during a provincial strike, SARS and the provincial "blackout". She has been very successful with the implementation of the CSA – "Psychological Standards" in unionized workplaces, specifically safety sensitive, high risk environments, for the purpose of identifying and minimizing risks associated with psychological claims. Her work with supporting workplace consensus models for managing workplace accommodation has been recognized at a national and international level. She is currently one of the "reviewers" of the CSA – Workplace Disability Management "draft" Standard. Viki has worked with a wide range of Bargaining Agents such as CAW, OPSEU, CUPE, AMAPCEO, CEP, USWA, OPSSU, ASU, UFCW, PSAC, LIUNA, PAO, AJC, ONA, OLBEU, SEIU, UNIFOR and the Teamsters Union in the capacity as a Chief Negotiator/Spokesperson, a Grievance Mediator and as a Training Facilitator. She also conducts workplace investigations in support of the workplace parties' obligations under the various OH&SA and Human Rights Legislation. Viki has an MBA with a concentration in Industrial Relations and a Bachelor of Science, in Occupational Health and Rehabilitation. Viki also holds post graduate degrees in Alternative Dispute Resolution from York University and in Human Resource Management. She also has an Advanced Certificate in Board Governance. She is a Registered Rehabilitation Professional operating under license #SCOV0381-R. Viki has held Associate Professorship positions with the Rehabilitation Services Program,
Seneca@York
, and the Transformational Leadership Program for Women at Atkinson College, York University, the "NIDMAR" Disability Management Program for the WSIB, and the
Seneca@York
Government Relations Management Post Degree Program and the Public Relations -Corporate Communications Post Degree Program. She currently is a Professor with the Pacific Coast University, Workplace Health Sciences and with the School of Legal and Public Administration with Seneca College. She is also an Adjunct Professor with the Ryerson University Centre for Labour Management Relations. Viki has received Order in Council Appointments (Ontario Cabinet) for the North York Board of Health, and the Toronto Hospital Community Advisory Board, held Executive positions with the Canadian Association of Rehabilitation Professionals, the Ontario Association of Rehabilitation Professionals and the Canadian Association for Disability Management Coordinators. She is a member of the Human Resources Professionals Association of Ontario, the ADR Institute of Canada, the Ontario Bar Association ADR Section (Affiliate), the ADR Institute of Ontario, the Canadian Industrial Relations Association, the Association for International Arbitration, the International Association on Workplace Bullying and Harassment, the Canadian Society of Safety Engineering,, the Vocational Rehabilitation Association of Canada, the Vocational Rehabilitation Association of Ontario, the International Association of Rehabilitation Professionals, the Association for Workplace Investigators, the Canadian Association of University Teachers, the Women's Executive Network, and an inducted Member of the Women of Influence. She is a past Member of the Humber River Regional Hospital Board of Directors and Quality Assurance Committee. She is also a member of the Toronto Board of Trade, the Government Relations Institute of Canada, the Public Affairs Association of Canada, and the Institute for Public Administration of Canada. She currently is a Member of the Board of Directors for VRA Ontario, a Member of the Board of Directors for the Canadian Industrial Relations Association – Ontario Chapter, and a political advisor to the ADR Institute of Canada – Government Relations Committee. Viki can be reached at: 416 756 4785 or 416 768 4785
viki.scott@scottandassociatesinc.com
Description: As a starting point, we will be outlining the case for a new universal insurance funding model that will provide: FEDERAL FUNDING to give provinces and territories a hand in meeting disability support needs. EQUITABLE ACCESS so Canadians with the same level of need are guaranteed access to the same level of support. PORTABLE SUPPORTS so no matter where Canadians live, we are guaranteed a minimum standard of disability supports. SERVICE GAP ELIMINATION through requirements and support for regional support provider coordination. WORLD CLASS SUPPORT as knowledge networks move new study findings and successful pilot programs into practice. BETTER DATA through national data collection that will provide a clear picture of support needs and track progress.
Tags: Income supports, Initiatives, Lived experience
Jonathan Marchand, Director, Every Canadian Counts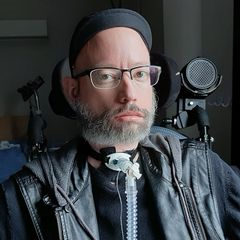 Jonathan Marchand is an activist and advocate for the rights of people with disabilities. He uses a tracheotomy and a ventilator to breathe. As a result, he's been institutionalized against his will for the last 10 years in a long-term care facility (CHSLD) near Quebec City as there are no adequate support to live in the community. He also faced pressure to end his life prematurely through euthanasia. He's been fighting ever since to get out and create a precedent to show that all people with disabilities can live inclusive lives in the community. He's a senior network engineer who worked many years in Quebec and Australia for various Internet Service Providers. He has dedicated the last few years of his life to develop and implement new community-based support systems in Quebec and Canada. He has extensive lived experience and knowledge about the dangers of the institutional system and the alternatives. Jonathan is Co-founder and chairperson of Coop ASSIST – Quebec Cooperative for Independent Living, which aims to create a new self-directed personal assistance program in Quebec. Which will allow all people with disabilities to live freely in the community and be included in society. The model proposed is based on similar programs in Norway, Sweden and Australia. Also, a board member of Every Canadian Counts since 2017, an organization dedicated to bring about a new insurance program to fund community-based disability support systems in Canada. And a member of the Council of Canadians with Disabilities Ending-of-Life Ethics Committee (EOLEC) which aims to develop and implement strategies for promoting a disability-right perspective on how to preserve and advocate for the human rights of people with disabilities in an environment where Medical Aid in Dying has become legally available.
Description: Neurodiversity refers to differences across human brain makeups, including dyslexia, dyspraxia, autism and attention deficit and hyperactivity disorder (ADHD). The majority of the neurodiverse population - like the general disability population - are either unemployed or underemployed and this unfortunate reality places a great burden on the individuals affected as well as our society. One example is the autism unemployment rate – a staggering 92.7 per cent compared to 14.3% for the general population - according to the results from a 2012 Canadian Survey on Disability. Increasingly there is reason for optimism: Organizations are slowly realizing that neurodivergent minds are an untapped talent pool. To begin to seize potential there is much for employers to learn about the opportunities around neurodiverse talent in the workforce. This presentation by Wanda Deschamps will be based on personal experiences and research, as well as programming and activity that can enhance our workplace. It will answer questions such as: What is neurodiversity? Why should employers recruit neurodiverse talent? What does retention of neurodiverse employees entail? How does neurodiverse talent recruitment and retention fit within employers' overall inclusion, diversity, equity and accessibility strategy? Focused on Canada it will mention growing awareness of the strengths of neurodiversity within a worldwide context. Related to that, it will also highlight the need for neurodiversity to be recognized as a dimension of overall diversity.
Additional Materials and Resources:
Tags: Disability-confident workplace
Wanda Deschamps, Founder, Liberty Co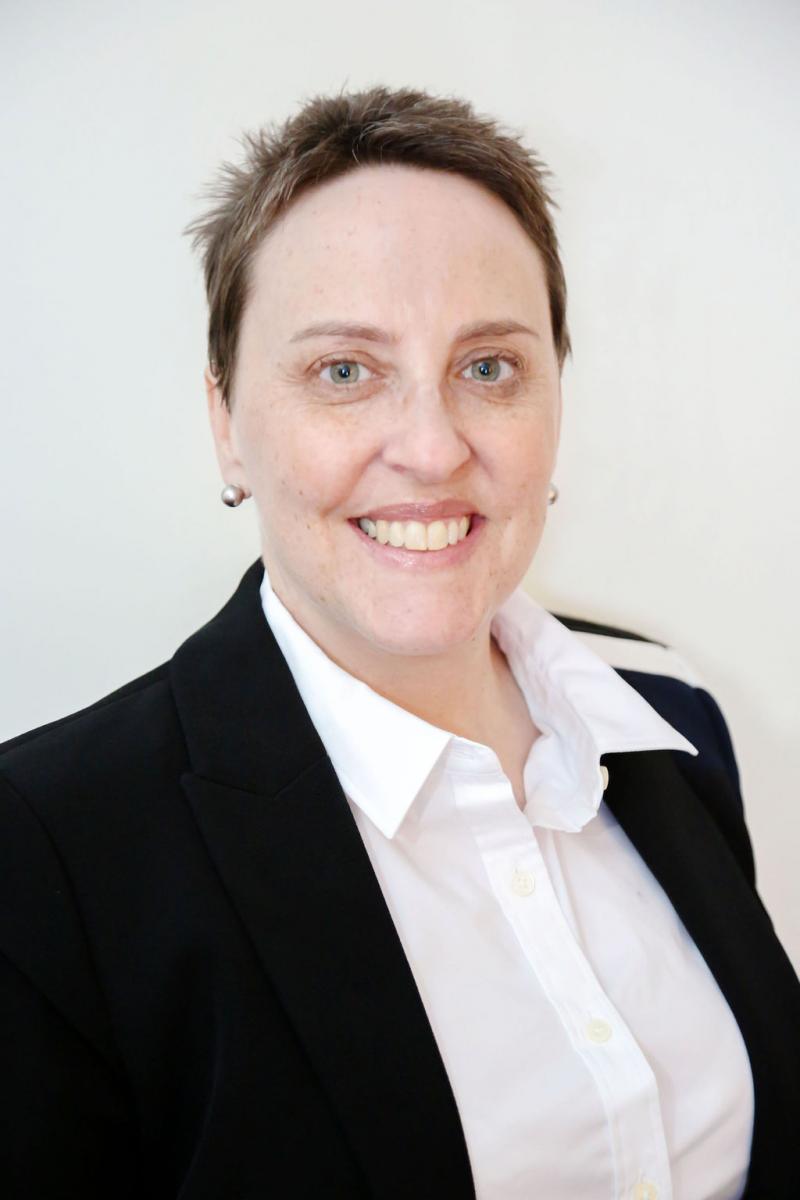 Wanda Deschamps is founder and principal of Liberty Co - a consultancy helping to increase the participation level of the neurodiverse population in the workforce. A crusader for inclusion, she writes and speaks under the banner of the Inclusion Revolution, a worldwide movement launched in 2018 to spearhead broader thinking about disability, especially disability employment. Also a champion for gender equity, she is the co-founder of the National Day of Converstaion about Sexual Harassment in the Charitable Sector and the catalyst behind the #women4women collective. Based in Waterloo ON where she lives with her husband and two sons, she enjoys exercising and reading biographies, as well as books about history and current affairs. Her recent appointment to The Charity Report's Library Circle provides a new avenue to indulge this love of learning.
by Linda Hunt
Description: This workshop will explore how to assert your leadership skills as a person with a disability. Persons with Disabilities represent 15% of the population in Ontario or approximately 1.85 million people. We are a valuable leaders within our communities and workplaces. Persons with disabilities who are able to assert their leadership skills and advocate for themselves can overcome societal and attitudinal barriers to leadership. This is an interactive presentation with participants fully engaged in discussion. We will take a look at disability barriers that persons with disabilities experience. How to overcome those barriers to leadership. We will discuss strategies for advocating for yourself as a person with a disability. How to effectively assert your leadership skills to overcome disability barriers to leadership roles. We encourage open discussion and exchange of ideas along with Q&A.
Additional Materials and Resources:
Tags: Career advancement
Linda Hunt, Accessibility Consultant, Accessibility Solutions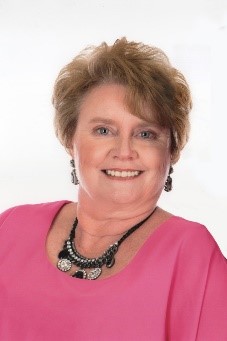 Linda Hunt Is an Award Winning Accessibility Consultant, Speaker and Author. She is the CEO of Accessibility Solutions and an Advocate for all things related to accessibility. Linda is the Treasurer of Citizens with Disabilities - Ontario and a long standing volunteer in her community. In 2018 Linda ran as a candidate in the municipal election she was the first person with a disability to do so. Linda first became a person with a disability in 2004 since then she has been an active and engaging speaker to groups on a variety of accessibility topics. Linda has more than 30 years of experience in senior management roles in the public, private and not-for profit sectors. Prior to 2009, Linda held several leadership positions with the Provincial & Federal Governments, private companies and a National Health Charity both at the provincial and regional level. Based in Brantford, ON Linda and her husband Greg have operated Grelin Apparel Graphics for over 30 years.
by Nancy Gowan
Description: Do you have employees that are worried about returning to the workplace? Worry is a normal response, but when worries overwhelm your employee and prevent them from coming back to work, you may need help! Many employees who have been isolated at home may be feeling anxious and concerned about returning to the workplace. Some of those worries may prevent the employee from feeling able to focus on work. Some employees may need more support for their mental health. We have developed a short, practical four-session program to assist the employee in having the tools and confidence to return to full health and productivity. The TIPS for Return to the Workplace Program provides work-focused Cognitive Behavioural Therapy with a focus on getting back to work in a safe and sustainable way. The program was developed to provide the employee education, goal-setting experience, practice, and individualized planning to address any barriers that might be getting in the way of the successful return to the workplace. This session will overview the structured TIPS for RTW program where the Occupational Therapist works with the employee to develop a plan for reintegration that includes healthy self-care and resiliency. The session will demonstrate the outcomes that have been achieved through this structured approach to return to work.
Additional Materials and Resources:
Tags: COVID-19, Return to work
Nancy Gowan, President and Occupational Therapist, Gowan Consulting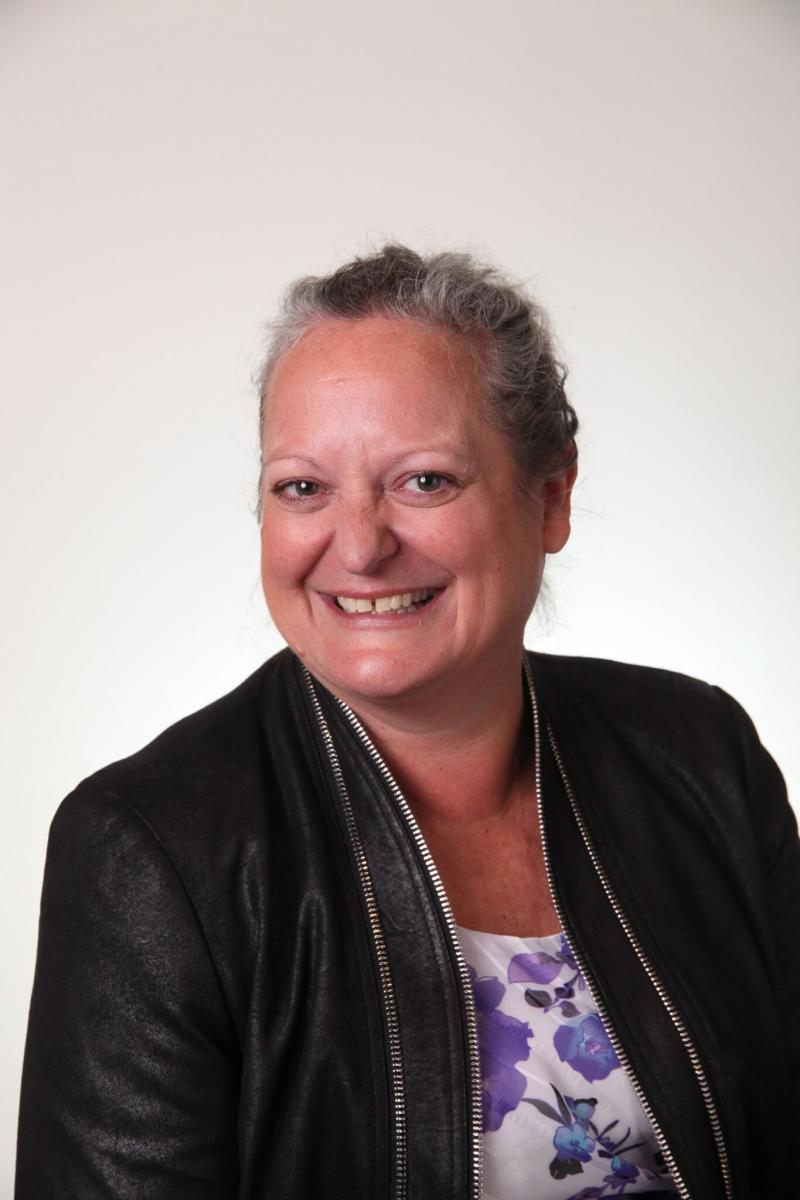 Nancy Gowan is a registered Occupational Therapist and Certified Disability Management Professional with experience working in industrial rehabilitation, accommodation and stay at work planning. She is the owner of a national health and disability management company offering support across Canada and now into the US. Over the past 30 years, she has worked in partnership with employers, employees and unions to develop customized strategies that improve employee success and productivity.
by Alan Cantor
Description: During this session, I draw on experiences of offering Dragon assessments, training, and customizations remotely rather than in person. This practice change was occasioned by the need to provide accommodation-related services and supports after the COVID-19 lockdown to adult employees with disabilities, and to employees who had developed occupational and non-occupational injuries. I begin by describing challenges associated with providing remote accommodation services, with a focus on unique aspects of implementing speech recognition. For example, during a virtual assessment, the assessor may not notice fan noises, nearby conversations, and street sounds that can impact Dragon's ability to differentiate the user's voice from environmental sounds. Then, I outline strategies to "workaround" these challenges. For example, to address the potential problems of background noise, I explain to the employee why Dragon performance suffers in noisy environments, and ask the employee to listen carefully for several minutes and report everything they hear in and outside their working area – no matter how insignificant. Having implemented accommodations that include remote Dragon assessments, training, and customizations, I address the ways practitioners might transform the challenges into advantages and improve the likelihood of successful implementation. For example, by alerting potential Dragon users of the importance of quiet environments, they are learning about the practical limitations of speech recognition technology (e.g., that it does not work as well, or at all, in noisy environments), and setting the stage for them to begin to develop effective dictation habits and skills.
Additional Materials and Resources:
Tags: Accommodation, Innovation, Technology
Alan Cantor, President, Cantor Access Incorporated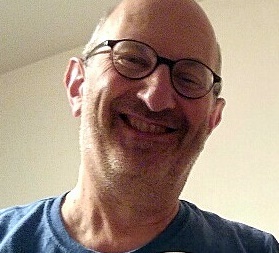 Alan Cantor is a Toronto-based assistive technologist, job accommodation/RTW specialist, and adult educator. One of his specialties is speech recognition, a technology he has been using regularly since the 1990s. He has taught hundreds of individuals to use speech recognition, taught dozens of workshops and webinars (including advanced-level Dragon courses), and published many articles on how to use speech recognition to advantage. He is a regular contributor to the KnowBrainer speech recognition forum. As a seasoned Dragon scripter, he has voice-enabled many "Dragon unfriendly" applications so that they can be driven hands-free, productively and intuitively.
Description: As an employer, maybe you've experienced concern around hiring an employee with a disability. Some common misconceptions that exist are that employees with disabilities require costly accommodations, extensive job modifications, or poor attendance. However, you may be interested to know that hiring employees with disabilities can be good for business – very good. The President's Group recently released statistics showing that diverse workplaces have better business outcomes, are twice as likely to meet or exceed financial targets, six times more likely to be innovative (solve problems creatively), and six times more likely to anticipate change. One of the most impressive stats around employees with disabilities is that they have 72% higher employee retention. Why does that matter? Excessive payroll cost is one of the most common reasons that businesses fail. New employees can cost anywhere from 30% to over 150% of their annual salary. That higher retention rate is starting to look pretty good, right? Most new hires with disabilities require no extra accommodation costs and 37% require a one-time expense of $500. And the benefits? Employees with disabilities bring innovation and on average have equivalent or higher attendance and performance than their peers without disabilities. In addition to boosting internal morale, businesses can become move attractive to employment seekers as younger generations are actively looking for companies that show a clear commitment to diversity and inclusion. The business case is clear, reconsider your applicant tracking system and open up your hiring pool with employees with disabilities.
Additional Materials and Resources:
Tags: Disability-confident workplace
Kim Donaldson, Career Facilitator, Neil Squire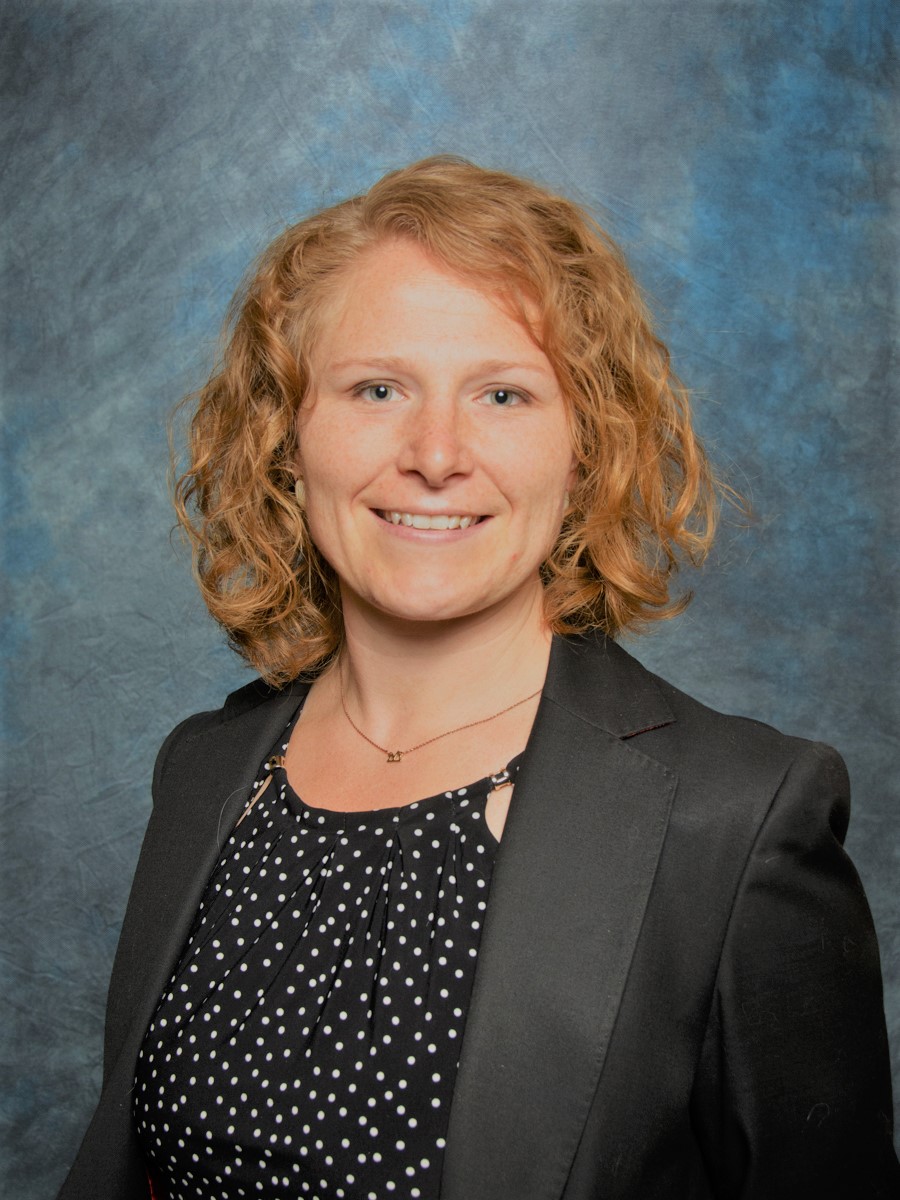 Kim Donaldson is a Career Facilitator with the Neil Squire Society in Victoria, BC. She draws on her own transferable skills from her years of experience as a personal trainer, national athlete, and human resources specialist. Kim is passionate about coaching and is grateful for the opportunity she has to facilitate meaningful partnerships between local business, community services, and community members. She works to promote diverse and inclusive workplaces through coaching clientele and educating local businesses.
Description: Many people are continuing to feel anxious about the state of the world due to COVID-19. When workers were sent home, they faced uncertainties about their financial security, their health and the health of loved ones, and their overall way of life. Those who continued working virtually may have experienced anxiety about how to set up their workstations or balance home and work life. With the prospect of returning to or staying at work, working remotely, and returning to school, there are a new set of anxieties and concerns to "worry about." Employees may require work adjustments as they relearn familiar routines or adapt to new working conditions. Communicating with coworkers and working in proximity to others may not be as easy as they once were. Workers may feel daunted by relearning new processes or resuming old roles. Health and safety concerns may also continue to arise as social bubbles contract once again and the COVID-19 cases rise once again. Join Gowan Consulting for this session to find out more about what employers and employees can do to help with the Effects of COVID-19 on Mental Health.
Tags: COVID-19, Wellness
Karina Prokopchuk, Director of Business Partnerships, Gowan Consulting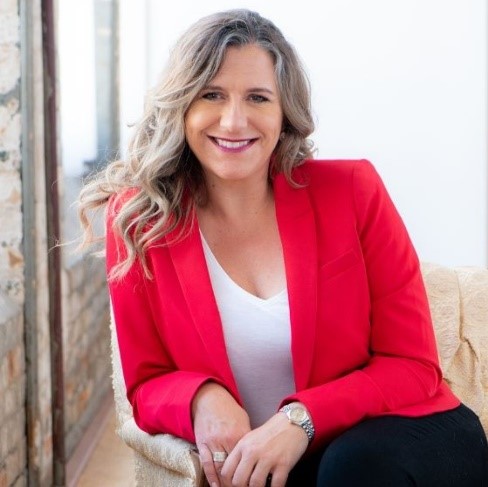 Karina Prokopchuk joined Gowan Consulting in 2020 as the Director of Business Partnerships. Gowan is a company that I feel a strong connection with both professionally and personally. Prior to Gowan Consulting, I was the Corporate Disability & Return to Work Services Manager at Brewers Retail, Manager of Occupational Health & Safety at Halton Healthcare, Manager of Occupational Health & Disability Programs at Niagara Casinos, and Disability & Placement Manager at Chrysler. During my tenure I have built robust disability management programs, created, and elevated return to work & stay at work programs, created mental health programs and training and led implementation of AODA and psychological health and safety standards. I am a graduate of University of Windsor, where I majored in Psychology. I also received my Disability Management Certificate from Mohawk College. Additionally, I have continued my education and training as a Certified Disability Management Professional (CDMP), Six Sigma Green Belt, Workplace Mental Health Leadership Certificate, Certified Psychological Health & Safety Advisor, and Mental Health First Aid Certificate. Mental Health programs including training Managers, Supervisors, People Leaders and providing resiliency training to staff I believe is a key element to a strong company culture and during events in 2020 with the uncertainty of COVID-19 has become even more important.
by Tova Sherman
Description: Author of 18 Inclusionisms to Becoming A Disability-Confident Employer (a new publication being released October 29, 2020) Tova Sherman is reachAbility CEO and Founder of BAAFF (Bluenose Ability Arts and FilmFest). She has been travelling Canada and beyond for over 20 years discussing the ease of inclusion of persons with disabilities. This presentation will provide learners a snapshot of the top tips to getting started as a disability confident leader. Whether an employer or job developer – this 5 minutes will provide you a simple way to communicate and be a truly disability confident employer in Canada! A graduate of Cornell, a veteran of the TED Talk Series and a recipient of the Queen Elizabeth II Diamond Jubilee Medal of Service (in 2013); Tova will bring her engaging style and depth of knowledge to any discussion around inclusion of persons with disabilities in the workplace. As someone who self-identifies as living with both Cognitive and Mental health impairments Tova's honest, straight talk style has led her to be a highly demanded speaker across this country.
Tags: Disability-confident workplace
Tova Sherman, CEO, reachAbility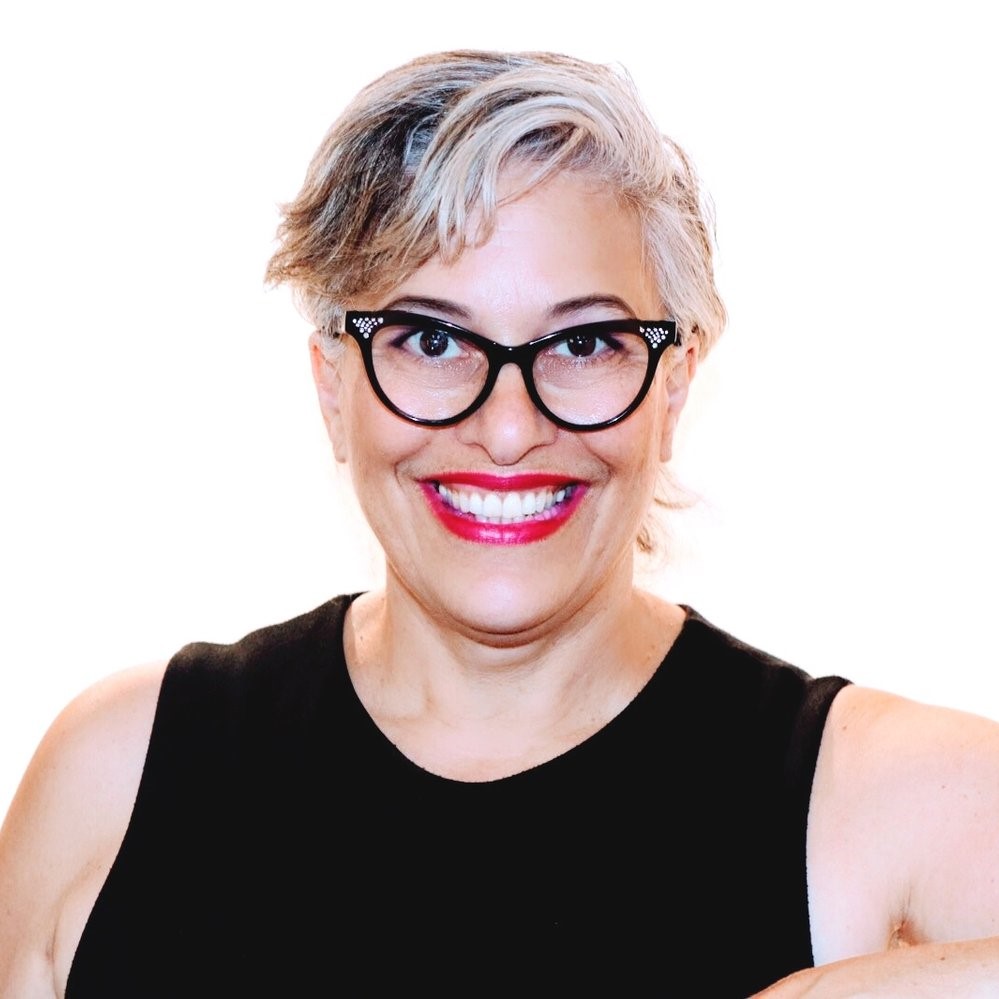 Tova Sherman, CEO, reachAbility Tova Sherman is a Canadian thought leader and trailblazer in diversity, inclusion and accessibility programs and services. She is an award winning CEO (reachAbility), a highly sought after speaker (Ted Talks), an expert spokesperson on diversity and inclusion, and an inclusion trainer and consultant. Tova manages a team of 20 staff and consultants at the Halifax reachAbility office who provide programs and services that propel inclusion for all in three streams: for individuals, for employers, and for community engagement. Contact
Tova@reachability.org
to learn more.